elbow
Noun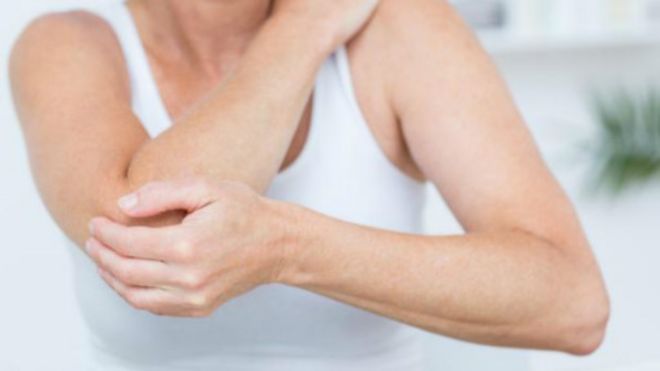 gwiwar hannu, maginciri <> (countable) Your elbow is the place in the middle of your arm that bends.

I hurt my elbow playing tennis. <> Na ji rauni a gwiwar hannu na da nake wasan tennis.
O you who have believed, when you rise to [perform] prayer, wash your faces and your forearms to the elbows <> Yã ku waɗanda suka yi ĩmãni! idan kun tãshi zuwa ga salla, to, ku wanke fuskõkinku da hannuwanku zuwa ga magincirõri, = Ya ku masu imani, sa'ad da kuka tashi zuwa ga Sallah: (1) ku wanke fuskokinku, (2) ku wanke hannuwanku zuwa gwiwar hannu --Qur'an 5:6

(countable) An elbow is a 90° turn in a pipe, river, road, etc.
Verb
Plain form (yanzu)
elbow

3rd-person singular (ana cikin yi)
elbows

Past tense (ya wuce)
elbowed

Past participle (ya wuce)
elbowed

Present participle (ana cikin yi)
elbowing
(transitive) If you elbow somebody, you hit them with your elbow. <> zungura, kishingiɗa

My mom elbowed me to be quiet.
See also